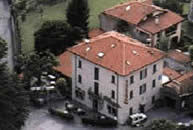 Hôtel Grigna 3 stars
A good address

A camping near Mandello
Camping SpiaggiaVia al Campeggio
23821 Abbadia Lariana
Tel.: 0039 0341 731 621
Fax: 0039 0341 188 0114 mail

Camping Rivabella - Lecco
Hotel Nuovo in Garlate, near Lecco
The Hôtel Giordanetto
Piazza Garibaldi
22054 Mandello del Lario
is definitively closed
and has been changed into appartments

American Bar Elefante Rosa
Bed and Breakfast Acqua Bianca
Bed an Breakfast - Olcio - Fronte Lago

Bed and Breakfast at the Lake of Como

Bed an Breakfast Mandello

Camping in Mandello

Camping Continental
Via Statale 93 - Mail

Hôtel - Restaurant Al Verde
Via Privata, 1 - Loc. Rongio
22054 Mandello Del Lario
Tel. 0341.735104
recommended by Charlie, Val and Pat
" You have to take the street behind
the Factory, pass in front of Stucchi,
go up during 1,5 km ,
almost at the top of the town,
there is a very little place with a bar
and, at the left, a mad way
with a steep slope of 20 %"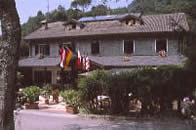 Al Verde

Bed and Breakfast around the Lake